Networking Reception & Ideas Fair, Monday February 3
Be sure to stop by our Networking Reception, where you can socialize and meet our exhibitors. We will also showcase coalition innovations and successes in our Ideas Fair. You won't want to miss it!



National Leadership Plenary, Tuesday, February 4
The official kick-off to the National Leadership Forum, CADCA brings together top experts and policy makers in the field of alcohol, tobacco and other drug prevention to inspire coalitions with their addresses and answer your questions. Check back later for the list of speakers.
    KEYNOTE SPEAKERS:
    Dr. Nora Volkow                                              Brigadier General Barrye L. Price
    (Director, National Institute on Drug Abuse)        (Deputy Chief of Staff, US Army Forces Command)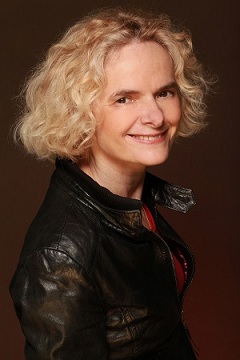 Federal Partner "Power Sessions", Tuesday, February 4 & Thursday, February 6

"Power Sessions" from our Federal Partners (DEA, NIAAA, ONDCP, SAMHSA, etc.) have been programmed to showcase and highlight their specific work and mission. These special sessions are a replacement of our previous Town Hall Meetings and were formed out of responses from our attendees looking to hear longer presentations from the heads of the various agencies and in a smaller setting.
State & Territory Meetings, Tuesday, February 4

Join your fellow statesman for a casual gathering where you'll have a chance to network with others in your state and strategize for Capitol Hill Day.
Membership Breakfast, Wednesday, February 5
Wake up with CADCA as we celebrate the best of CADCA membership. The event is open to all attendees!

Congressional Reception, Wednesday, February 5
Don't miss this valuable opportunity to network with members of Congress and key staffers.
National Leadership Awards Lunch, Thursday, February 6
Every year, CADCA celebrates prevention leadership and achievement at its Forum Award Luncheon.  Join the celebration of excellence as CADCA announces its National Leadership Award, National Newsmaker Award, Got Outcomes! Coalitions of Excellence Awards, Outstanding Youth of the Year and others.   Additional highlights include musical performances and an always inspiring youth presentation. 
SPORTING EVENTS
Washington Wizards
The Wizards will take on the Portland Trailblazers on February 3, 2014 and the San Antonio Spurs on February 5, 2014.  To purchase discounted tickets to either game, please click here.  Be sure to enter the special offer code - wizards.

Washington Capitals
The Capitals will take on the New York Islanders on February 4, 2014 and the Winnipeg Jets on February 6, 2014.  To purchase discounted tickets to either games, please click here.  Be sure to enter the special offer code - capitals.